by Nebula Haze
Can a potential cannabis grower get in legal trouble for ordering cannabis seeds online to the United States? Where can you safely buy marijuana seeds in the USA?
Can you get in trouble for buying marijuana seeds online?
I am not a lawyer or legal expert so please take anything I saw with a grain of salt. However, I've been growing since 2008 and running GrowWeedEasy.com to teach other people how to grow weed since 2010. Despite talking to literally thousands of growers who've ordered cannabis seeds online, I've never heard of a single example of someone getting in trouble with the law due to it. Not even in states where growing weed is strictly illegal, and not even as a secondhand story about someone else. It may be technically illegal to own cannabis seeds, but there don't seem to be many prosecutions against cannabis seeds in the United States.
People rarely get in trouble for ordering cannabis seeds online.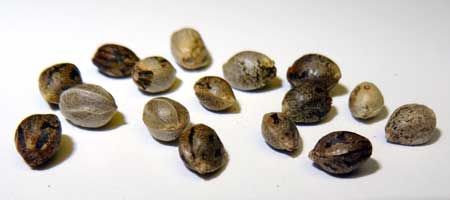 However, that doesn't mean there's no risk.
You never know when it comes to the American legal system, but from what I've seen, your risks with ordering cannabis seeds online are typically social and involve growing as opposed to the actual ordering process. When growers get in trouble, it's nearly always due to the wrong person finding out about the grow. Whether it's a nosy neighbor, your plants smelling up the neighborhood, or telling someone you grow weed. But when it comes to seeds, don't tell your friends you plan to buy seeds because if you suddenly start showing up with a ton of amazing weed they're going to realize you're growing it. So if you plan to order seeds online, keep it to yourself.
How to protect yourself when ordering seeds online
[Most Important] Order from a trusted cannabis seed bank that sells good genetics. Don't get scammed with bad seeds or someone who takes your money and doesn't send anything.
Don't tell anyone in your life that you plan to buy cannabis seeds or grow. They will remember your words when you suddenly start overflowing with dank weed and realize you're growing.
(Optional) Pay with crypto like Bitcoin or Ethereum or another anonymous payment method (I personally order with my regular bank debit card but I live in California)
(Optional) Order to a second home address if you have one, but this is likely unnecessary.
Where to order seeds safely in the United States?
Remember when it comes to buying seeds: Real seed businesses don't contact you. They let you contact them. If anyone messages you to sell you seeds on social media, look out! It's possible they will take your payment and send nothing. Always take a second to think before sending money to anyone, especially if they contact you (whether by DM, text message, phone call, email, etc.).
Recommended Marijuana Seed Sources
These sources have gotten great reviews from our readers:
Seed Supreme – California, United States
ILGM (I Love Growing Marijuana) – California, United States
MSNL Seeds – Shipped out of the UK
Seed Supreme has the best cannabis seed selection of these options. They carry many unique strains from old classics to trendy newer genetics.

The Platinum Cookies plant I'm growing now from Seed Supreme is the one pictured here in the middle. So far it's the fastest-growing plant in the tent (check out the grow journal in progress).
Ultimate Auto has the best yields of any auto-flowering strain I've grown so far. This plant produced over 4 oz per plant even with only a corner of the grow tent to itself.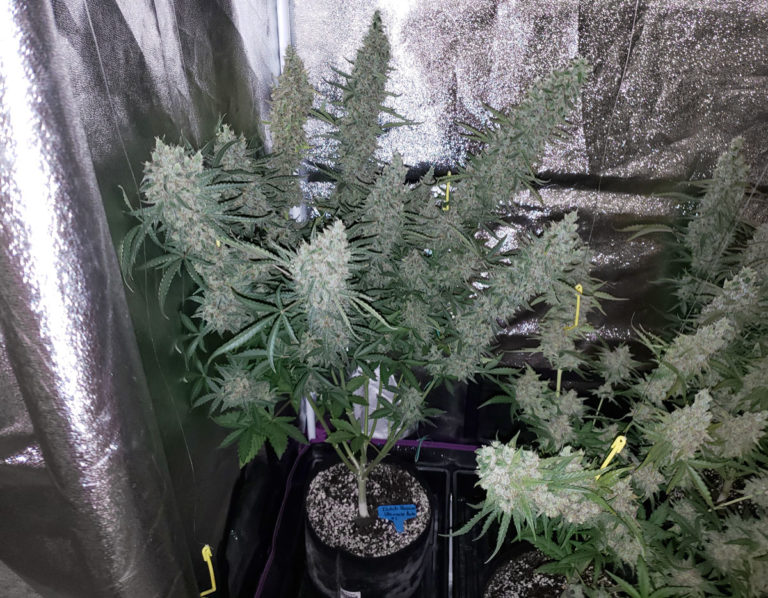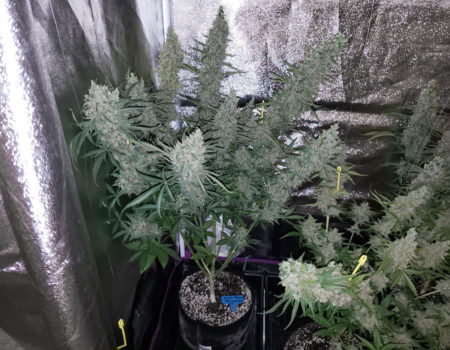 The biggest downside to ILGM as a seed source is their website can be difficult to navigate and find the strains you're looking for. Their strain search is wonky and sometimes the search results are unexpected. But hey, you may find new and interesting strains that way.

MSNL Seeds was founded by a geneticist and they only carry hand-selected strains. They have a relatively small strain selection but the yields, bud quality, and plant growth are excellent. Tends to be a little cheaper than other trustworthy seed banks.

I have had amazing luck with MSNL's autoflowering strains, like this Auto Amnesia grown in a mini tent under a 100W LED grow light.
Example of those Auto Amnesia buds after being dried and cured.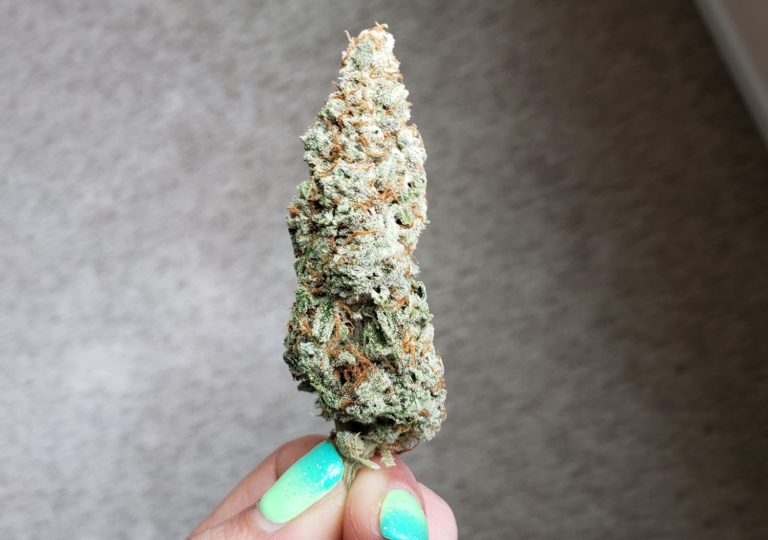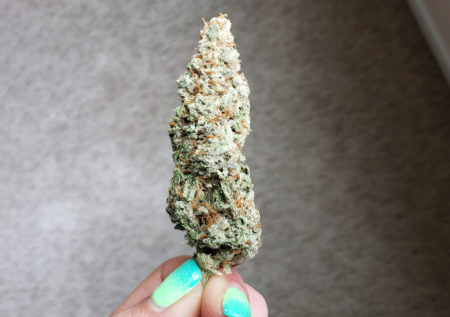 FAQs
Can I get in trouble for buying seeds online?
Even if you live in California, where it is legal to grow cannabis at home, and purchase seeds from a Colorado-based seed bank, your package can STILL be confiscated. Indeed, you could get in more trouble buying seeds from within the US than from an overseas country!
What is the most reputable seed company?
12 Terrific Seed Companies for 2022
(1) Park Seed. …
(2) Baker Creek Heirloom Seeds. …
(3) Hudson Valley Seeds. …
(4) Pinetree Garden Seeds. …
(5) Johnny's Selected Seeds. …
(6) Renee's Garden. …
(7) Swallowtail Garden Seeds. …
(8) Burpee Seeds.
How To Buy Weed Seeds Safely in 2021
How To Buy Weed Seeds Safely in 2021 | Weedseedsexpress There are several ways to safely buy cannabis seeds. In countries, such as the Netherlands, where growing cannabis is legal (read: tolerated), cannabis seeds can often be bought in grow shops and coffee shops. In some countries it is even possible to buy medical marijuana at pharmacies as an MS patient. However, there are still plenty of countries (such as Australia, some parts of the U.S. and countries in Asia) where buying weed is still illegal. So how do you get cannabis seeds?How to get cannabis seeds safely?How do you get marijuana seeds if you live in a country where buying cannabis seeds is still illegal? Simple, you buy marijuana seeds online. This may sound scary, but especially if you live in a country where you cannot or are not allowed to buy cannabis seeds, this is the only solution. Buying cannabis seeds online is safe and discreet, and in most cases they are delivered on time. Even in countries where cannabis seeds are illegal. Luckily, in most European countries you can buy cannabis seeds online without any problems. Want to buy weed seeds in a safe way? Buy at Weedseedsexpress! We make sure your order gets delivered! Check our > Autoflowering cannabis seeds   |   > Feminized weed seeds   |   > Cannabis seeds on SALEWhat should you pay attention to when buying cannabis seeds online?When you decide to buy your seeds online, you also want to make sure you receive good seeds. Unfortunately, there are still online shops that scam customers, offer poor customer service, offer no or very few guarantees and sell bad seeds.ChecklistTo prevent your purchase from turning into a disappointment, it is wise to do some research before making an online purchase. But even if you do a thorough investigation, it can always happen that you buy your cannabis seeds at the wrong place.To help you find the right seed bank, we'll give you some useful tips with this checklist below.Check the legislation in your countryBuy at a European seed bankStart with a small orderDivide your orderChoose a discrete payment methodUse a different nameUse a different email addressHave your shipment delivered in a mailboxChoose a shipping method without the need for a signature1. Check the legislation in your countryAlthough the law in the Netherlands allows small quantities of cannabis seeds to be sold to customers, this does not mean that if you live abroad, growing and germinating cannabis seeds is allowed in your country. We therefore strongly recommend that you check the lawfulness of cannabis seeds in your country and check the regulations regarding the import of seeds before making a purchase.Reading tip: Is it legal to buy cannabis seeds (online)?2. Buy from a European seed shopIf you've Googled a bit, you may have noticed that many shops are located in Canada, the United Kingdom and of course the Netherlands. Dutch online cannabis shops are often located in or around Amsterdam: the source where the highest quality seeds come from and…
Where to Buy Cannabis Seeds Online: 5 Best Seed Banks to
Where to Buy Cannabis Seeds Online: 5 Best Seed Banks to Order Marijuana Seeds in the USA San Francisco, CA, April 17, 2021 (GLOBE NEWSWIRE) — Marijuana seeds fall into a murky legal area as they have a complicated relationship with the law. This makes it difficult to find a reliable, high-quality seed bank in the United States, depending on an individual's residing state. The purpose of this review is to lay out the details of the top seed banks online. How the Seed Banks Were Evaluated: Discussion with experts – Interviews and conversation with marijuana growers who order their seeds online.Website comparison – In-depth compare and contrast of online seed banks, evaluating delivery, strains, customer service, and more. Top 5 Seed Banks Online Below is a detailed list of the 5 best seed banks that will ship to the USA. 1. ILGM (I Love Growing Marijuana) – Best overall, most reliable Robert Bergman is the founder of ILGM, which he started in 2012. He has more than 25 years of experience in the field and has learned many tips and tricks along the way. Over time, his site has become one of the most trusted locations worldwide for Americans and Europeans buying marijuana seeds. There is an average delivery time of 10 days. One thing that stands out about this site is the number of options and categories for all types of growers. On the main menu, consumers choose from beginner seeds, auto flowers, feminized seeds, medical seeds, mixed packs, grow kits, special deals, and seed-growing nutrients. All their seeds come with a germination guarantee and are authentic strains. Also on offer are seeds for warm and cool climates, outdoor and indoor growing, high CBD, high yielding, high THC concentration, and more. Included in the top strains on offer are Blueberry Autoflower, Bergman's Gold Leaf, Gorilla Glue, Girl Scout Cookies Extreme, and White Widow. Also available are multiple purchase methods including credit and debit cards, bank deposits and transfers, and Bitcoin. Standard shipping is free, and tracked shipping costs $25. Pros Special deals and promotions every monthReputable company with a high ratingMoney-back guarantee, and no dud seedsPackaging is discreetFree shipping to the US and EuropeSells the best-known strainsLarge variety of productsGrowing guidebook and round-the-clock support Cons Not available in certain statesTracking delivery costs $25 2. Crop King Seeds – Great variety of strains This seed site is easy to use and offers loads of choices, from different seed types to germination guides. It is the perfect place to shop for beginner growers. Choose from high CBD strains, autoflower options, and more. On the site, the company has a regulated review system with a structure worked into the database that does not allow for biased or paid reviewers to comment. This five-crown rating offers useful feedback from regular clients. Use the filters when shopping to help narrow down which products are best. Regular shipping costs $10, express shipping is available at $30, and shipping is free on orders of over $300. Pros Free shipping on orders over $300Germination rate of 80 percentSpecial ranking and feedback systemGermination guideTHC-CBD infographics Cons Standard $10 delivery feeOne to two-week shipping timeWebsite is pretty basic, geared towards beginners only 3. Rocket Seeds – Best for discreet packaging and shipping This Dutch company has been in business for over 20 years and sells a variety of seeds from feminized to…
10 Best Cannabis Seed Banks To Buy Seeds Online in 2022 …
10 Best Cannabis Seed Banks To Buy Seeds Online in 2022 (Ships to US) Cannabis has never been more popular in the United States, with an overwhelming number of Americans expressing support for legalization, according to the Pew Research Center. With some 37 states having legalized cannabis for medical use, and sixteen for recreational purposes, more Americans than ever are considering growing their own cannabis. Buoying this surge further is the 2018 Farm Bill, which helped dramatically boost both cannabis and hemp production in the U.S. Now, demand is higher than ever among Americans looking to grow their own. So, where are they turning? Most likely, to the hundreds if not thousands of cannabis seed banks found online, just a Google search away. Seed banks, for the uninitiated, are repositories that store seeds to maintain and propagate genetic diversity. Cannabis seed banks online thus provide would-be growers with the seeds they need to get started growing cannabis. The problem, however, is that not all of these are reputable, and there is a wide range in overall quality among these vendors. So many options might leave beginning growers understandably scratching their heads. Well, that's where we come in! Today, we're looking at ten of the very best seed banks from which U.S. citizens—at least in states that have legalized growing your own—can order seeds and start producing their very own cannabis. RankBrandBest For1.Seed SupremeBest overall2.I Love Growing Marijuana (ILGM)Runner-up best3.SeedsmanBest variety4.Crop King SeedsBest for global shipping5.MSNL SeedbankBest delivery6.Quebec Cannabis SeedsBest for promotional offers7.HerbiesBest for convenience8.Ministry of CannabisBest for dependability9.Amsterdam Marijuana SeedsBest for guaranteed delivery10.Weed Seed ExpressBest "new kid on the block" Click here to go straight to the reviews. Ranking Criteria To some extent, your choice of cannabis seed bank will depend on whether they have the strains that you want to grow. We obviously could not consider that in our rankings, as it varies from person to person. Instead, we focused on the following equally important factors. Quality of Seeds Perhaps the most important consideration in our rankings is the quality of the seeds. You need high-quality seeds if you want to maximize your chances of successful germination. High-quality seeds also optimize the quality of your plants, including the buds. Satisfaction Guarantees For a seed bank to be considered one of the top options, it needs to have a satisfaction guarantee. Even seed banks with a high quality of seeds will occasionally have lower-quality seeds. The best ones acknowledge that this can happen and take steps to remedy any issues customers have. Of course, a satisfaction guarantee also shows that the seed bank in question has a high level of trust in its products. Discreet Shipping Even if cannabis is legal in your state, it may not be in the states your package passes through. And there are still some negative connotations and stigma associated with cannabis. Because of this, we prioritize seed banks that use discreet packaging. Many of the best seed banks not only use discreet packaging but also purposely package it to look like something else, like a DVD case or toy. Why Trust Us You should feel comfortable taking our advice when it comes to cannabis seed banks. We've helped cannabis growers find reputable seed banks online for years. Over this time, we have reviewed most of the largest and most popular stores, along with many of the smaller ones. We have taken the time to thoroughly compare and…
11 Best Seed Banks to Buy Cannabis Seeds Online [US …
11 Best Seed Banks to Buy Cannabis Seeds Online [US Shipping + Reputable Breeders]Sponsored Content To quote the famous Forrest Gump movie, "Cannabis seeds are like a box of chocolates. You never know what you're going to get." (Or something like that) Ahem, this is just our not-so-funny way of saying that some unscrupulous vendors sell duds, aka seeds with a 0% germination rate. To help you avoid this, we've reviewed the best seed banks that ship to the US − from reputation to customer reviews to germination rate to guarantees, and more. And yes − all of our picks offer cannabis seeds at great prices in secret "stealth packaging". Sneaky, eh? Let's get to it. First Look If you're impatient and just want to know our top 10, here you go: ILGM − Buy 10 Get 10 Free + free US shipping Crop King Seeds − 80% germination guarantee Seedsman − Over 1,500+ strains from 65 sellers Herbies Seeds − 4.5/5 on Trustpilot Seed City − Frequent offers & promos (up to 40% off) Rocket Seeds − 6-in-1 seed banks Quebec Cannabis Seeds − Global discreet shipping Gorilla Seeds − UK-based weed seed bank Attitude Seed Bank − Very large selection Amsterdam Marijuana Seeds − Dutch cannabis seed bank Why Trust Us? What Do We Know About Weed Seeds Anyway? For years, we've acted as a bridge connecting weed growers to reputable online seed banks. We have reviewed most if not all the major stores to buy cannabis seeds online; contrasting their features, quality, and shipping policies against each other to pick out the best marijuana seed banks for growers like you. So yeah, we're pretty knowledgeable. Our Ranking Criteria The strain and type of weed seeds you desire vary from grower to grower, but there are some things that ALL good cannabis seed banks need to have: Seed Quality – Are the Seeds Actually Good? Seed quality is the heart of weed growing. Good seed quality will in turn guarantee high germination success and high quality of weed flowers and products. Quality is usually a sign of commitment to customers and long-term success in the seed bank space. Discreet Shipping – Will Your Seeds Be Seized in the Mail? Seed banks that ship in discreet packaging give an extra aspect to ensure the safety of your seeds, especially when shipping to areas where the legality of weed is hazy. Even where weed is legal, you don't want everyone seeing the contents of your packaging. The best seed banks will hide your marijuana seeds in everyday items like DVD cases, toys, and other casual-looking items. Satisfaction Guarantees – Does the Seed Bank Offer a Guarantee? Assurances are a measure of a seed bank's confidence in its ability to meet its customer's needs. Guarantees like a germination guarantee or delivery guarantee are important for customers to have trust in the services of seed stores. If you have a germination guarantee, you can buy with way more confidence. Now let's move on to our top recommendations! 1. I Love Growing Marijuana – Best Overall Seed Bank Choose for… Discreet packaging Guaranteed delivery Free US shipping Wide seed variety Unfortunately… Doesn't ship to Canada or the UK Seeds offered: Beginner┃Autoflower┃High THC┃Indoor┃Outdoor┃Indica┃Sativa┃High Yield┃CBD Hemp I Love Growing Marijuana is the Harvard of online seed banks. With a wide variety of growing guides to help both experienced and new marijuana growers get the most out of their seeds. Not only does ILGM offer marijuana seeds, but you can also get tailored grow kits to ensure your seeds germinate and give high yields on top of a 100% germination guarantee. Free shipping? Yes. You won't have to pay a dime to ship to the US. And for orders above $150, you will get free shipping to Australia with an extra option to track your shipment! Better yet, there's stealth shipping, so you won't have to worry about ogling custom officers' eyes. And in case your…
USDA Clarifies Rules for Buying and Selling Seeds and …
USDA APHIS | USDA Clarifies Rules for Buying and Selling Seeds and Plants Online From Other Countries USDA FAQ's and resources about coronavirus (COVID-19).  LEARN MORE Contact: Cecilia SequeiraPhone: 301 851-4054Email: [email protected] WASHINGTON, February 18, 2021 – Following a months-long investigation into thousands of reports from citizens who received unsolicited seed packages in the mail last year, the U.S. Department of Agriculture's (USDA) Animal and Plant Health Inspection Service (APHIS) is providing additional guidance to help online buyers and sellers comply with U.S. laws when they import seeds and live plants for planting from other countries. The information, available on the APHIS website, will also help protect critical U.S. agriculture infrastructure and natural resources from potential invasive pest and disease threats. The guidance explains buyer and seller responsibilities; outlines required documents, such as import permits and phytosanitary certificates; provides information on plant and seed species that have additional import requirements; and makes clear which types of plants and seeds are not allowed to be imported into the United States. APHIS published the site after evaluating thousands of reports of unsolicited seed deliveries that began in July 2020. While APHIS confirmed that some of the seeds were sent to the United States unsolicited, others were seeds the recipients ordered—unaware they were coming from a foreign country. Regardless, most of the seed shipments were illegal because they entered the United States without a permit or a phytosanitary certificate. "Plants and seeds for planting purchased online from other countries can pose a significant risk to U.S. agriculture and natural resources because they can carry harmful insects and pathogens," said Plant Protection and Quarantine Program Deputy Administrator Dr. Osama El-Lissy. "We've been working closely with e-commerce companies and other federal partners to stop the flow of illegal plant and seed shipments from entering the country. This new site is a big step forward in our efforts to facilitate the safe trade of plants and seeds through the e-commerce pathway." APHIS has found no evidence that someone was intentionally trying to harm U.S. agriculture with these shipments. In fact, there is no correlation between where the seeds were sent and U.S. critical agriculture infrastructure. APHIS officials believe the unsolicited packages are part of an internet "brushing scam." Sellers carrying out brushing scams will often ship inexpensive items to increase transactions. The more transactions a seller completes, the higher their rating and the more likely that their items will appear at the top of search results on an e-commerce site. APHIS has been working with e-commerce companies to remove the online sellers that are participating in the illegal import of propagative materials, including seeds. The agency has also been working with e-commerce companies to ensure they, and the sellers who use their platforms, are complying with USDA import regulations. "We are thankful to the public for reporting the seeds and getting them to USDA officials so that we could investigate them and avoid introducing foreign pests into our environment," added Dr. El-Lissy. USDA touches the lives of all Americans each day in so many positive ways. In the Biden-Harris Administration, USDA is transforming America's food system with a greater focus on more resilient local and regional food production, fairer markets for all producers, ensuring access to safe, healthy and nutritious food in all communities, building new markets and streams of income for…
Can you get in trouble for ordering cannabis seeds in the US?
Can you get in trouble for ordering cannabis seeds in the US? | Grow Weed Easyby Nebula HazeCan a potential cannabis grower get in legal trouble for ordering cannabis seeds online to the United States? Where can you safely buy marijuana seeds in the USA?Can you get in trouble for buying marijuana seeds online?I am not a lawyer or legal expert so please take anything I saw with a grain of salt. However, I've been growing since 2008 and running GrowWeedEasy.com to teach other people how to grow weed since 2010. Despite talking to literally thousands of growers who've ordered cannabis seeds online, I've never heard of a single example of someone getting in trouble with the law due to it. Not even in states where growing weed is strictly illegal, and not even as a secondhand story about someone else. It may be technically illegal to own cannabis seeds, but there don't seem to be many prosecutions against cannabis seeds in the United States.People rarely get in trouble for ordering cannabis seeds online.However, that doesn't mean there's no risk.You never know when it comes to the American legal system, but from what I've seen, your risks with ordering cannabis seeds online are typically social and involve growing as opposed to the actual ordering process. When growers get in trouble, it's nearly always due to the wrong person finding out about the grow. Whether it's a nosy neighbor, your plants smelling up the neighborhood, or telling someone you grow weed. But when it comes to seeds, don't tell your friends you plan to buy seeds because if you suddenly start showing up with a ton of amazing weed they're going to realize you're growing it. So if you plan to order seeds online, keep it to yourself.How to protect yourself when ordering seeds online[Most Important] Order from a trusted cannabis seed bank that sells good genetics. Don't get scammed with bad seeds or someone who takes your money and doesn't send anything.Don't tell anyone in your life that you plan to buy cannabis seeds or grow. They will remember your words when you suddenly start overflowing with dank weed and realize you're growing.(Optional) Pay with crypto like Bitcoin or Ethereum or another anonymous payment method (I personally order with my regular bank debit card but I live in California)(Optional) Order to a second home address if you have one, but this is likely unnecessary.Where to order seeds safely in the United States?Remember when it comes to buying seeds: Real seed businesses don't contact you. They let you contact them. If anyone messages you to sell you seeds on social media, look out! It's possible they will take your payment and send nothing. Always take a second to think before sending money to anyone, especially if they contact you (whether by DM, text message, phone call, email, etc.).Recommended Marijuana Seed SourcesThese sources have gotten great reviews from our readers:Seed Supreme – California, United StatesILGM (I Love Growing Marijuana) – California, United StatesMSNL Seeds – Shipped out of the UKSeed Supreme has the best cannabis seed selection of these options. They carry many unique strains from old classics to trendy newer genetics.The Platinum Cookies plant I'm growing now from Seed Supreme is the one pictured here in the middle. So far it's the fastest-growing plant in the tent (check out the grow journal in progress).Ultimate Auto has the best yields of any auto-flowering strain I've grown so far. This plant produced over 4 oz per plant even with only a corner of the grow tent to itself.The biggest downside to ILGM as a seed source is their website can be difficult to navigate and find the strains you're looking for. Their strain search is wonky and sometimes the search results are unexpected. But hey, you may find new and interesting strains that way.MSNL Seeds was founded by a geneticist and they only carry hand-selected strains. They have a relatively small strain selection but the yields, bud quality, and plant growth are excellent. Tends to be a little cheaper than other trustworthy seed banks.I have had amazing luck with MSNL's autoflowering strains, like this Auto Amnesia grown…
Is it safe to buy cannabis seeds online? | SensorySeeds
Is it safe to buy cannabis seeds online? | SensorySeeds If you live in a country where cannabis legislation is prohibitive, buying marijuana seeds online is still safe for collectors At SensorySeeds, we know that in countries where cannabis is grown legally (not in the UK), cannabis seeds can be bought in grow shops and online stores. The problem is that weed seeds are not for sale in all countries, and the question 'is it safe to buy cannabis seeds online' is often asked. There are a few points that need to be analysed to be able to buy such seeds online safely. Here are 3 tips for buying marijuana seeds online (as collectables) safely and discreetly. 1) Is it safe to buy cannabis seeds online if I use a prepaid card? Entering your personal information and making online payments by credit card has now become very safe for reliable grow shops like SensorySeeds. Online marijuana seed suppliers usually discard payment information immediately after the order is processed. Cannabis seed shops offer a variety of transaction advantages via an external payment processor, including the ability to make them anonymous. E-commerce can receive payment without directly acquiring your credit card data, processing the payment without storing user's data. At your discretion, major marijuana seed shops, such as our Shop, often guarantee not to use marijuana-related descriptions on your bank statement. But, if you are still a little reluctant to use your credit card, then you can always opt for a prepaid card or a discreet payment option, such as Bitcoin or other crypto-currency, turning to a simple solution to reassure yourself. Read also: What are the best cannabis strains? 3 types for 3 (specific) needs 2) Is it as safe to buy cannabis seeds online as it is to buy them in a physical shop? In the case of SensorySeeds, the answer is yes, because we have a customer service department that offers online payment methods protected and secured by Weldpay, and the additional possibility of paying on delivery of the package if you live in Italy. Besides, the quality and variety of the seeds for sale online, coming from the cells of the famous weed seeds BSF bank, are professionally preserved in vacuum capsules that keep the characteristics and intrinsic potential of the seed unchanged. Our feminized seeds, auto flower seeds and fast flowering seeds, are all BSF certified weed seeds, and you can buy them from our shop at much lower marijuana seed prices than you would find in physical shops. In any case, the advantage of the online shop is the wide variety of seeds available to the customer. They do not need to get up from their sofa to go to the shop to ask if there are those particular seeds that have caught their attention in the online catalogue. Online, you are sure to find what you need, at the same price (even cheaper) and in the same quantity or quality. When comparing prices at BSF Seeds retailers, who carry the best cannabis seeds on the market, it is clear that buying online at SensorySeeds saves tens of Euros compared to buy from a physical retailer who has to bear the costs of a shop. 3) Is it safe to buy cannabis seeds online when I change my email address and choose unsigned delivery? Suppose you wish to prevent your data from being associated with cannabis-related products. In that case, you can choose to select a trackless shipping method so that you do not have to sign for the package when it arrives at its destination. Registered mail, such as "Track and Trace" mail, requires a signature upon receipt to be picked up and opened. Here,…
Is it safe to buy cannabis seeds online? | SensorySeeds
Is it safe to buy cannabis seeds online? | SensorySeeds Here is all you need to know if you plan to buy marijuana seeds online. Cannabis seeds are still the focus of many debates today, and people often wonder whether buying cannabis seeds online is safe. We have therefore decided to dedicate an article to this delicate subject so that we can dispel false myths and clear up any doubts. Are you ready? Buying marijuana seeds in Europe is legal. There, we've said it. But before you jump for joy, it's good that you know the big picture. The sale and purchase of cannabis seeds is not a crime, but the same cannot be said of germinating them and growing a cannabis plant. The cultivation of weed seeds is not allowed under the majority of European states' laws, as it would lead to the production of inflorescences containing THC levels above the permitted threshold. All products with a percentage higher than 0.2% tetrahydrocannabinol are, in fact, illegal. The marijuana seeds themselves do not contain any THC, the psychoactive ingredient of cannabis, which is responsible for the alteration of the senses, and this excludes them from the list of illegal products. There are other uses for cannabis seeds, as you can read below: CollectingFishing baitFood for birds and rodentsAdditives So, to recap, buying marijuana seeds is safe, but why do it online? Here are 3 good reasons to do it. Read also: 3 reasons to prefer SensorySeeds to other suppliers if you are wondering where to buy cannabis seeds. 1) Buy cannabis seeds online: competitive prices. As we have said in the previous lines, buying cannabis seeds online is safe, as they do not contain THC and are therefore considered as seeds of common plants. Of course, what is not allowed is their cultivation, so be careful. The most significant advantage of buying cannabis seeds online is related to affordability: physical shops are subject to higher costs than e-commerce, so they are forced to raise their selling prices. So, when you talk about our Sensory Seeds products, you will notice that the prices of marijuana seeds are competitive. What's more, the more you buy, the more you save, by taking advantage of the lower seed price in larger packages. In our portal, in fact, you will find the formats of the following sales for cannabis seeds: 2 pieces4 pieces7 pieces12 pieces Our products are branded BSF Seeds, one of the best seed banks on the market: if you want to buy quality cannabis seeds online, you should do it at Sensory Seeds! 2) Buy marijuana seeds on the internet: the full range of seed varieties available. Another advantage of buying marijuana seeds online is the wide assortment available in shops like Sensory Seeds. You'll find lots of varieties of marijuana seeds, and you'll be spoilt for choice among the following types: Feminized seedsAuto flower seedsFast Flowering Seeds Feminized seeds are specially designed to give birth to a female plant (which therefore produces flowers) 99% of the time. These are cannabis seeds that give birth to a photoperiodic plant, i.e. that flowers during the time of year when the hours of darkness are more than the hours of light (in autumn). The second type, made up of auto-flowering, feminized seeds, has the characteristic of giving birth to a cannabis plant that flowers automatically according to age. In contrast to feminized cannabis seeds, auto flower seeds lead to flowering in 2-3 months after germination. The latter, fast growing weed seeds (or even fast flowering seeds), are autoflowering feminized seeds capable of growing a marijuana plant with automatic flowering in a short time. In fact, in a few weeks,…
19 Best Cannabis Seed Banks that Ship to the USA
19 Best Cannabis Seed Banks that Ship to the USA – Reputable Companies Reviewed (2022)Sponsored Content So, you've got everything ready… Medium − check. Nutrients − check. Pots, jiffy pellets − check. Now, all that's missing are the seeds… So you go to your best friend (No, not him… Google), and you fearlessly type "best seed banks that ship to the USA" And (lucky for you) you find the one review written by a passionate grower − yours truly. And because I'm in a good mood… I may actually help you instead of giving you the worst advice ever (like I often do IRL − yes, 'cause I'm a bad person like that). So if you want to know the most reputable seed banks that ship to the United States (stealthily!) to avoid losing your (unborn) crop to customs… Then let's get you some high-quality weed seeds that won't die faster than a mayfly… (Fun fact: mayflies only live 1 to 2 days. Yes, I know you don't care. It's still fun. For me.) First Look ILGM − All-round best seed bank that ships to the USA Seedsman − Over 4,400 strains Crop King Seeds − Reputable seed bank with 2-7 day shipping Seed City − Many rare seed strains Herbie's Seeds − Best feminized seeds MJ Seeds − High-quality medicinal seeds Dr. Greenthumb Seeds − Great variety of indoor weed seeds Mary Jane's Garden − Strict seed selection process Beaver Seeds − 24/7 customer support SunWest Genetics − Cannabis seed bank with great genetics 1. I Love Growing Marijuana (ILGM) – Best Cannabis Seeds In The USA Based In: Amsterdam, Netherlands Popular Strains: White Widow, Grandaddy Purple, Super Skunk, Gorilla Glue Features • Grower guides, blogs, hacks & how-to's • Free shipping • 4 days average US delivery • Guaranteed delivery ILGM promises you high-quality marijuana seeds and attracts over 35,000 people daily to their site. Based in the Dam, ILGM (I Love Growing Marijuana) continues to reign supreme as one of the best seed banks online in recent years. The site has 200+ grow guides and a blog for hacks on germinating, troubleshooting, harvesting, and more. This is a great initiative to help newer growers gain their footing, and the ILGM forum serves as a marijuana growers support group. There's a real sense of community! I Love Growing Marijuana stocks 100+ cannabis strains, which might be lower compared to other sites. But that's not entirely a bad thing, since it allows a manageable range for you to find your ideal cannabis seeds. And you know… quality over quantity. On the upside, all seeds come in discreet envelope packaging which would look like just your regular mail, only with nothing illegal written on it to fend off unnecessary attention. On the off-chance that your seeds are stopped in the mail, ILGM will send you more weed seeds free of charge. What Deals Does ILGM Have? • $5 coupon currently • 10 Free Cannabis Seeds when you purchase Super Skunk, Silver Haze Feminized, Autoflower Super Mix, Super Mix, and Feminized or Autoflower White Widow. 2. Seedsman – Best Selection of Cannabis Seeds Based In: Barcelona, Spain & the UK Popular Strains: Blue Dream, Gelato, Starberry Cheesecake, Girl Scout Cookies Features • 4,400+ strains • Satisfaction guarantee • Loyalty program • Multiple payment methods Seedsman is like the Grammy Awards of cannabis seed strains. With 4,400+ high-grade strains to give you a bigger window to find something that fits your bill, affordably. And they've been around for over 18 years with a 4.5 average rating based on over 10,000 reviews, to give you some assurance. Seedsman is also a hybrid…